October's Featured Book (2017)
Difficult and Irregular Verbs
Jon C. Laansma and Randell X. Gauthier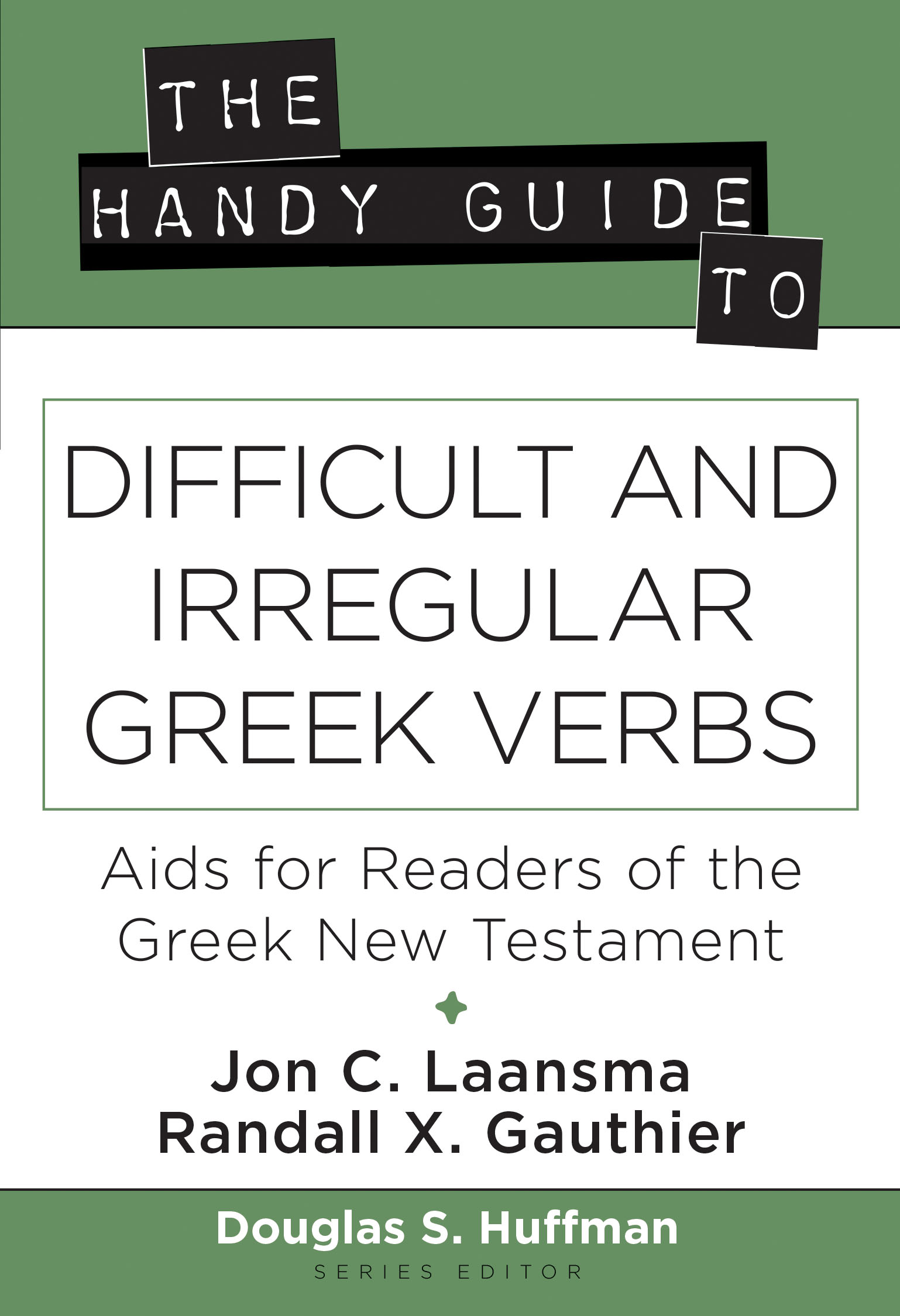 ISBN: 9780825444791
Pages: 80
Publication date: 9-26-2017
Format: Paperback
Imprint: Kregel Academic

Buy Now: (800) 733-2607 or Order On-Line


September's Featured Book (2013)
Interpreting the General Letters
Herbert W. Bateman IV
A concise guide to the interpretive process for the eight New Testament general letters
This handbook is designed as a step-by-step approach for analyzing and communicating eight letters of the New Testament: Hebrews, James, the Petrine Letters, the Johannine Letters, and Jude. Interpreting the General Letters provides important background material for the interpretation of these books by exploring the types and component parts of letter writing, the importance of an amanuensis; the historical background of the Greco-Roman world, and implications of each of these factors for interpreting the general letters.
This foundation is followed by a discussion of the theology of the general letters. Specific consideration is given to the era of promise in Hebrew Scriptures, the era of fulfillment as underscored in the general letters, and how the theology of each letter contributes to the overall canon of Scripture.
Finally, Bateman provides nine steps that move from interpretation to communication: three steps for preparing to interpret the letters, three for interpreting, and finally three for communicating the letters. All explanations include examples in order to develop a student's or pastor's skills for accurate interpretation and convicting communication of God's Word.
ISBN: 9780825427688
Pages: 320
Publication date: 11-7-2013
Format: Paperback
Imprint: Kregel Academic
Buy Now: (800) 733-2607 or Order On-Line
August's Featured Book (2017)

Forgiveness and Justice
Bryan Maier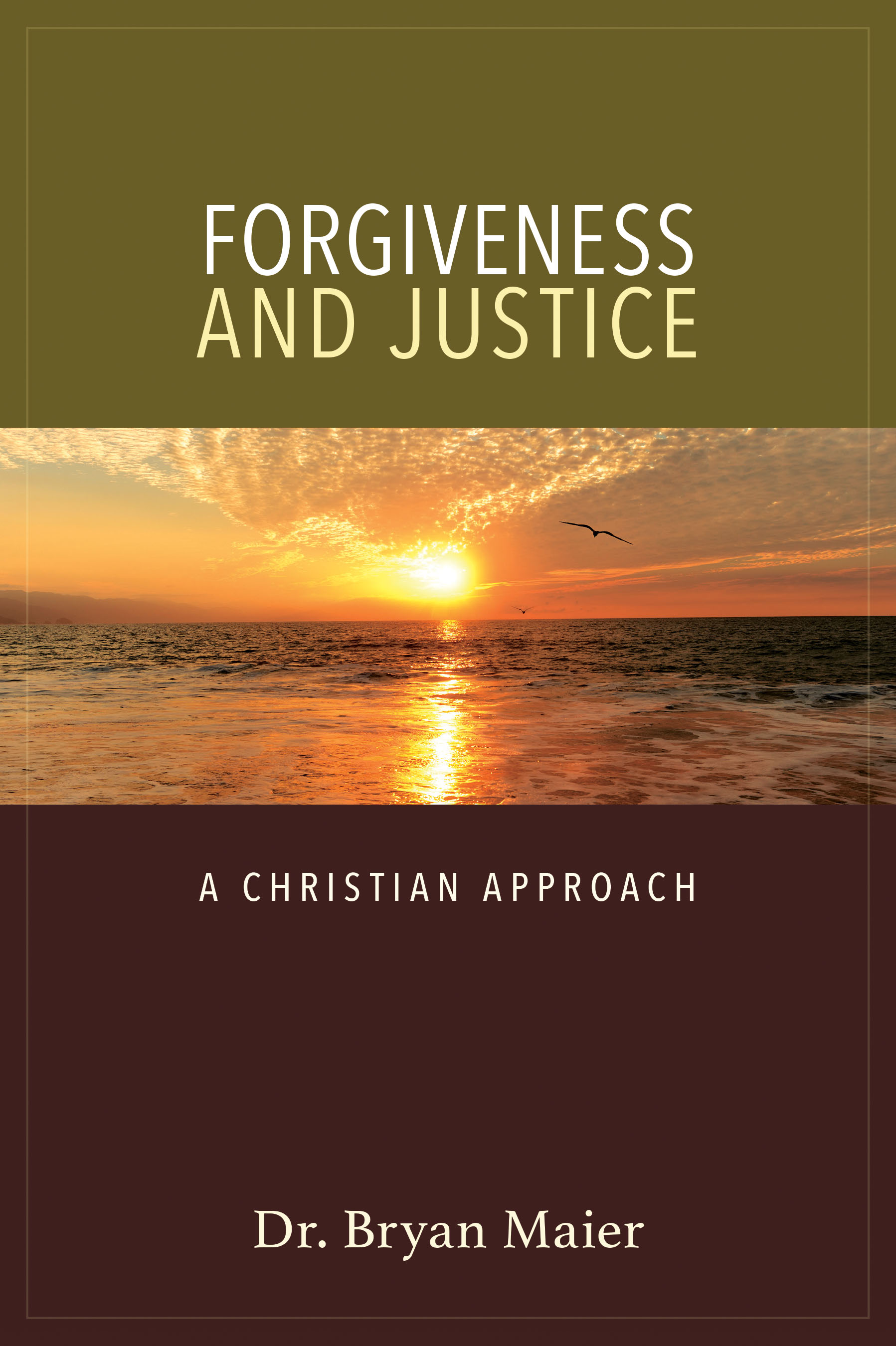 Bringing practicality back to the work of forgiveness for counselors and
Much work in both academic and clinical counseling has focused on forgiveness and what, precisely, it means. We now know forgiveness offers both physical and psychological benefits. Yet despite all this exploration, most Christians are far from having a clear, consistent, theologically informed definition.
Bryan Maier wants this conceptual ambiguity to end, especially for the pastor or counselor sitting across from a hurting person seeking immediate, practical help. The Christian counselor needs to be able to walk the client through the question, "Can forgiveness coexist with justice?"
To this end, Maier examines current popular models of forgiveness, considering where they merge and diverge, and what merits each type of forgiveness has. He then delves directly into Scripture to discover the original model of God's forgiveness to humankind. From there, he builds a new construct of human forgiveness with practical guidance to help those in counseling understand the concept theologically. In doing so, he demonstrates that our understanding that forgiveness leads to healing is inverted; being whole leads to true forgiveness, not the other way around.
ISBN: 9780825444050
Pages: 160
Publication date: 5-24-2017
Format: Paperback
Imprint: Kregel Ministry

Buy Now: (800) 733-2607 or Order On-Line
June's Featured Book (2017)
Invitation to Biblical Preaching

by Donald R. Sunukjian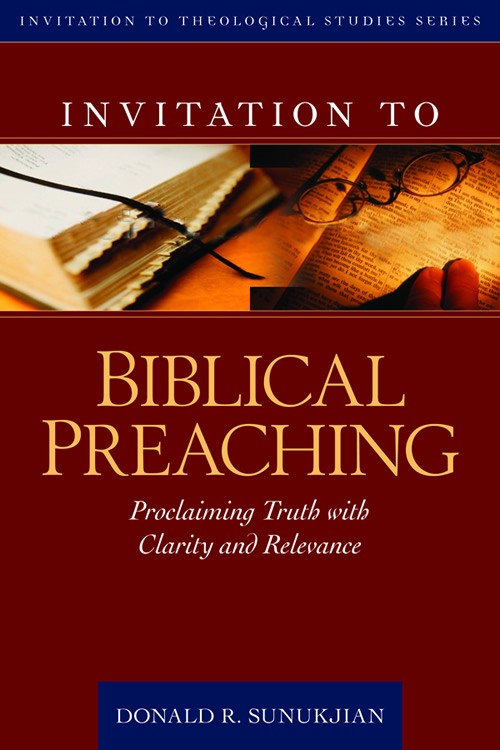 Invitation to Biblical Preaching takes the reader step-by-step through the entire process of biblical preaching??from biblical study to planning to delivery. Both current pastors and those training for the pulpit will especially appreciate the book??s original content, profuse examples, and clear instruction. Two complete sermons (one from the Old Testament and one from the New Testament) reinforce the text??s principles.


Donald R. Sunukjian (Ph.D., UCLA; Th.D., Dallas Theological Seminary) is professor of preaching and chair of the Christian Ministry and Leadership Department at Talbot School of Theology. He is a frequent contributor to various preaching books, magazines, and Web sites, including PreachingToday.com.



ISBN: 9780825436666
Pages: 376
Publication date: 3-1-2007
Format: Hardback
Imprint: Kregel Ministry
Buy Now: (800) 733-2607 or Order On-line
May's Featured Book (2017)
The Evangelism Study Bible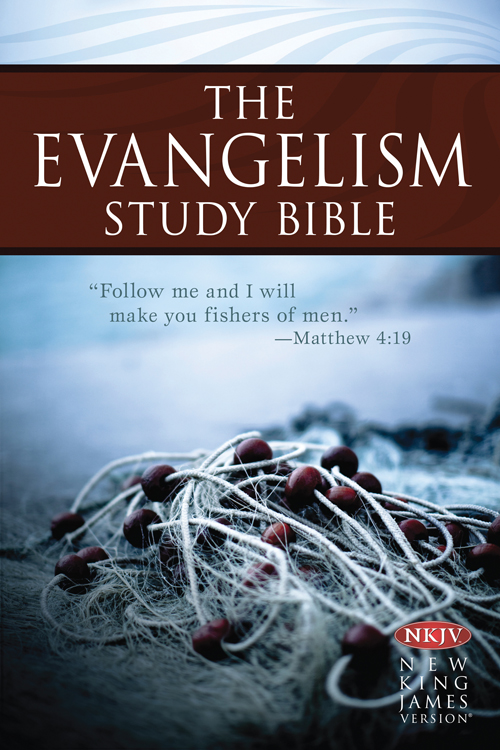 Evangelism can mean many things to many people. For some, it's something that requires special training or a calling from God. For others, it's something only done in a church building or arena. And for some, it evokes emotions of guilt and shame for failing to be a vibrant witness to unbelievers.
For more than forty years, EvanTell, Inc., an evangelism training and outreach ministry in Dallas, Texas, has focused on one mission: the gospel, clear and simple. Founded by Dr. R. Larry Moyer, EvanTell, Inc., touches millions of lives each year with evangelism materials, evangelism training, and outreach events. Now those four decades of experience in training believers to share the good news in a clear and simple fashion has been paired with the one essential tool for evangelism: God's Word. The Evangelism Study Bible provides all the tools needed for sharing the gospel in a clear, simple, and guilt-free way.
Using the highly regarded New King James Version®, The Evangelism Study Bible brings together a wide variety of resources, some never before paired with the text of Scripture.
The Evangelism Study Bible not only provides the training to explain and make clear the good news of the gospel, it also will motivate readers to evangelize out of grace rather than guilt.
ISBN: 9780825426629
Pages: 1564
Dimensions: 6 x 9 (inch.)
Publication date: 10-24-2014
Format: Hardback
Imprint: Kregel Publications
Buy Now: (800) 733-2607 or Order On-line

March's Featured Book (2017)
How to Enjoy the Bible
by E. W. Bullinger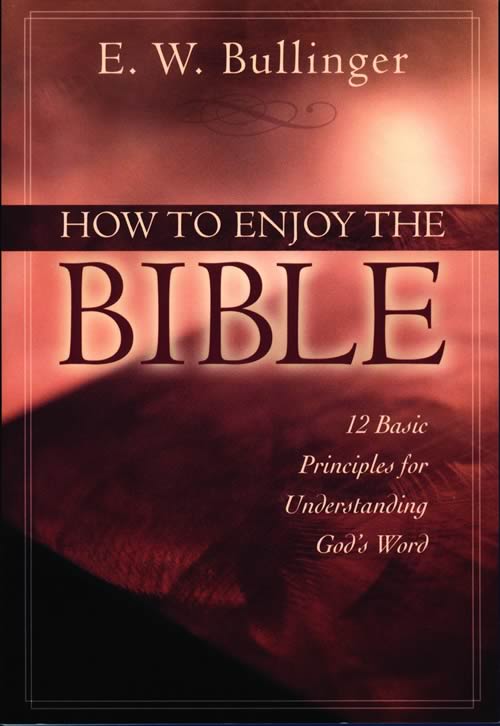 In this classic introduction to your study of God??s Word, E. W. Bullinger guides you in the adventure of open and honest study of the Scripture from within??allowing it to speak for itself.


He introduces twelve practical principles of interpretation that make inductive Bible study come alive! How to Enjoy the Bible establishes the integrity and trustworthiness of Scripture based on its own internal evidence. All believers will be encouraged by discovering how to read, study, and enjoy the sacred contents of the Bible.


E. W. Bullinger (1837-1913) was a direct descendant of the great Swiss reformer Johann H. Bullinger. An untiring scholar of the Word of God, Bullinger's intense studies resulted in many books which have provided immeasurable strength and encouragement to generations of believers.


Among Bullinger's best-known writings are: The Companion Bible, The Critical Lexicon and Concordance to the English and Greek New Testaments, Great Cloud of Witnesses in Hebrews Eleven, Number in Scripture, Word Studies on the Holy Spirit, and The Witness of the Stars.


ISBN: 9780825420276
Pages: 464
Publication date: 5-6-2004
Format: Paperback
Imprint: Kregel Classics
Buy Now: (800) 733-2607 or Order On-line
February's Featured Book (2017)
Sensitive Preaching to the Sexually Hurting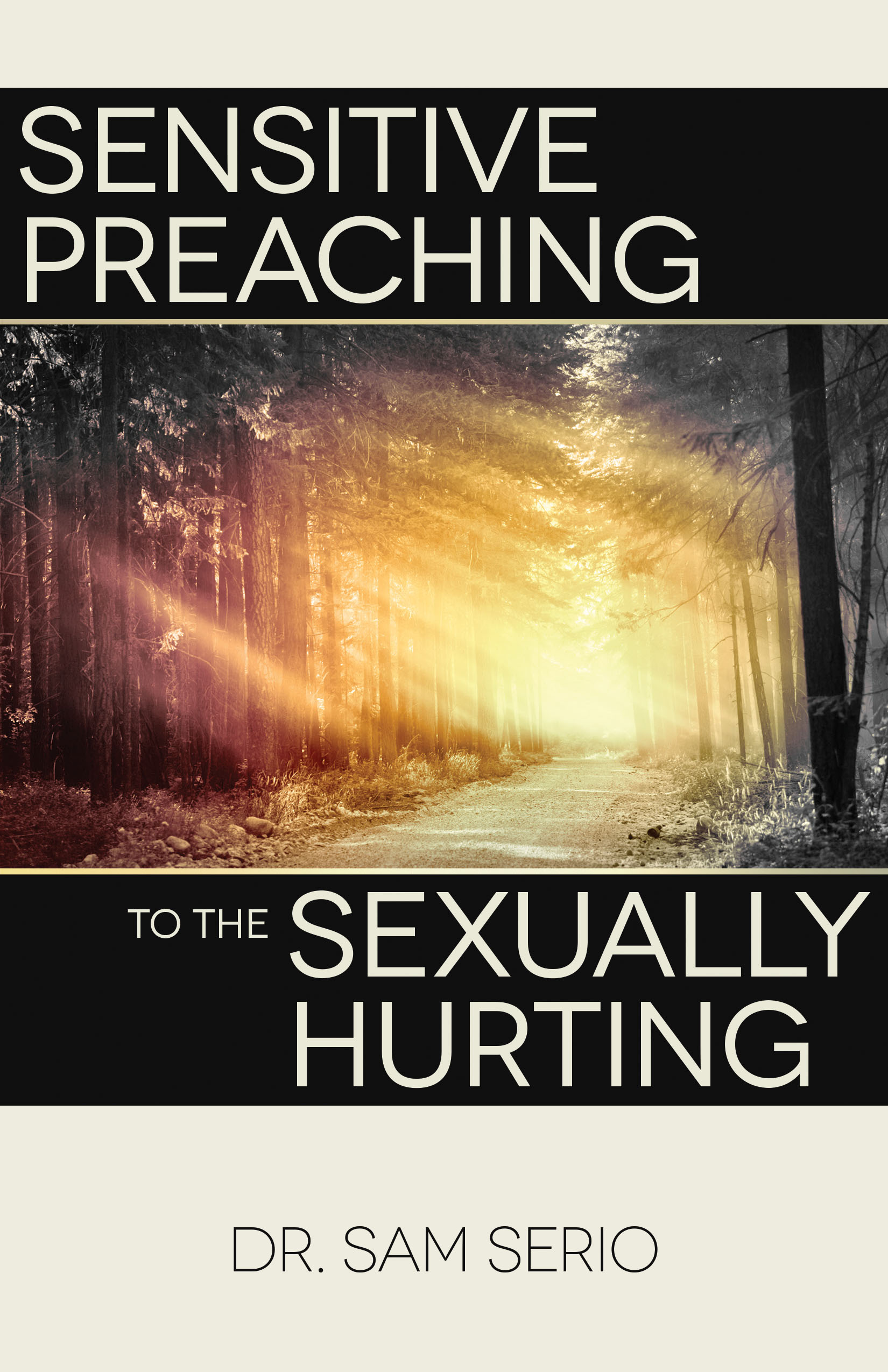 Today's church has sadly failed to minister to men and women deeply affected by porn, abortion, rape, casual sex, a sexless marriage, same-sex attraction, or childhood sexual abuse. Church leaders know these broken people sit in their pews. What they don't know is what to say to them. Those who would speak out directly from the pulpit worry that they will be unwise or insensitive, whatever their intent to the contrary. They may even fear being fired and losing their ministry altogether.


The truth is that seminary curriculums rarely prepare preachers to talk about sex in their sermons. Despite the pervasiveness of sexual wounds in the church, preachers tend to either ignore them and say nothing or abhor them without nuance and condemn. Sam Serio posits a powerful and necessary middle ground: preaching that offers forgiveness, transformation, and restoration.


Sensitive Preaching to the Sexually Hurting is a ready-to-use resource written from a preaching perspective. Serio examines the causes and consequences of the seven most difficult sexual issues of today. Moreover, he provides appropriate wording to use in crafting sermons, along with corresponding Scripture texts. He examines how preachers can prepare their churches, their hearts, and their sermons for the topic, and how these can all work together to build a healthier future for their congregations and the wider church body.

The Gospel Coalition 2016 Ministry Book of the Year.


ISBN: 9780825444173
Pages: 208
Publication date: 6-27-2016
Format: Paperback
Imprint: Kregel Ministry
Buy Now: (800) 733-2607 or Order On-line
January's Featured Book (2017)

Preaching Old Testament Narratives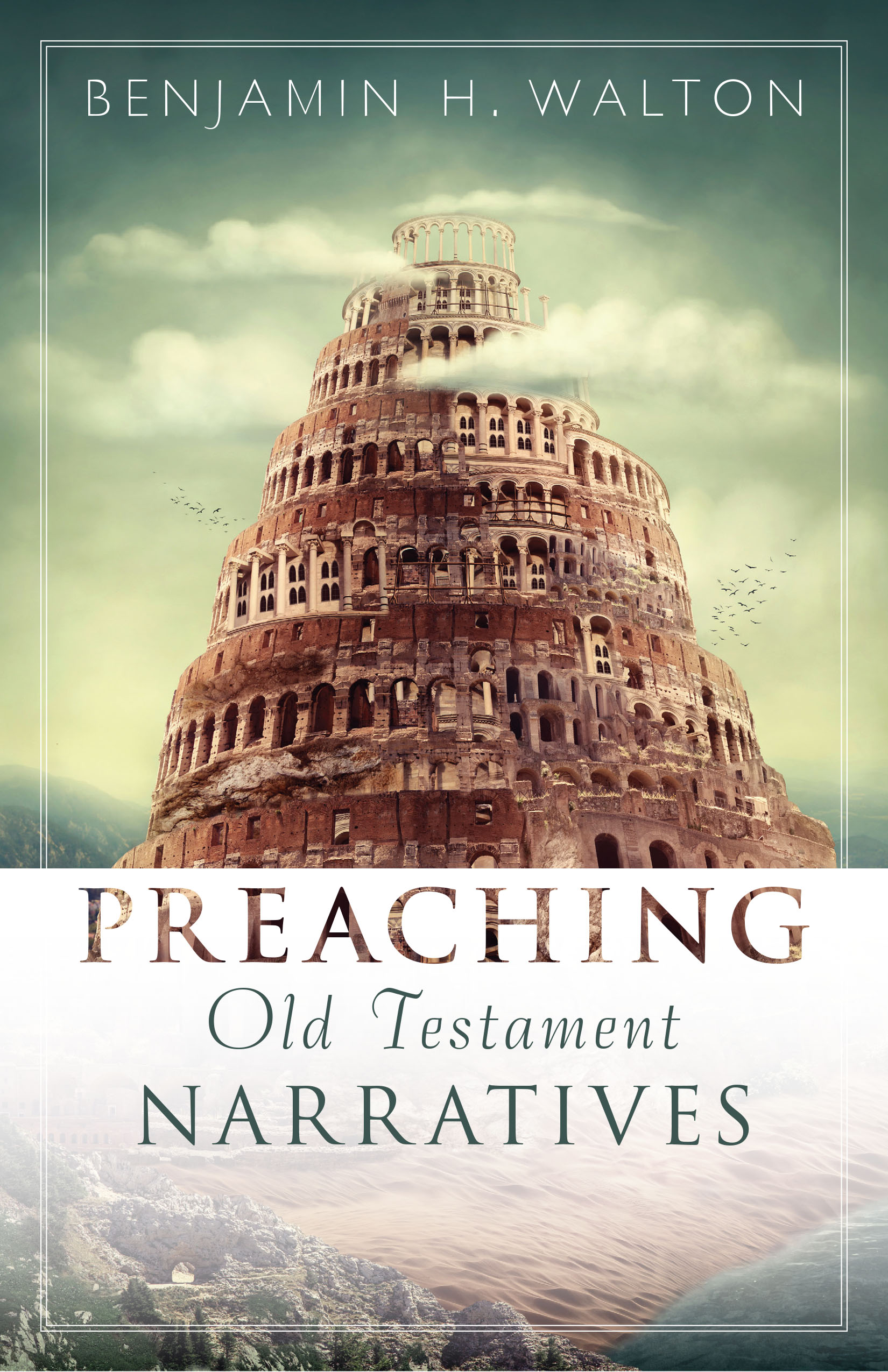 There's no question that the Old Testament is foundational for the New Testament church. But foundational or not, it can be difficult for preachers to pin down useful resources for narrative texts within the Old Testament, much less to skillfully preach those passages to their congregations.


Benjamin Walton provides the practical insight pastors need. In one volume, he demonstrates both the interpretive and homiletical skills necessary to preach Old Testament narratives well. Walton guides the preacher through selecting a text which is a complete unit of thought; describing the scene in a coherent way; determining the theological message of the text; and carefully crafting a meaningful take-home truth. He doesn't stop with discovering the core message—the majority of the book focuses on delivering the message drawn from these narrative texts.


Walton's approach is not just theoretical. It has been read and tested anonymously by groups of pastors, and their feedback has been incorporated into the book. This valuable resource will help preachers put all the pieces together, have confidence in what they're imparting, and maximize their preaching potential for Old Testament narratives.


ISBN: 9780825442582

Pages: 208

Publication date: 6-27-2016

Format: Paperback

Imprint: Kregel Ministry
Buy Now: (800) 733-2607 or Order On-line

December's Featured Book (2016)
The Bible: A History the Making and Impact of the Bible

by Stephen M. Miller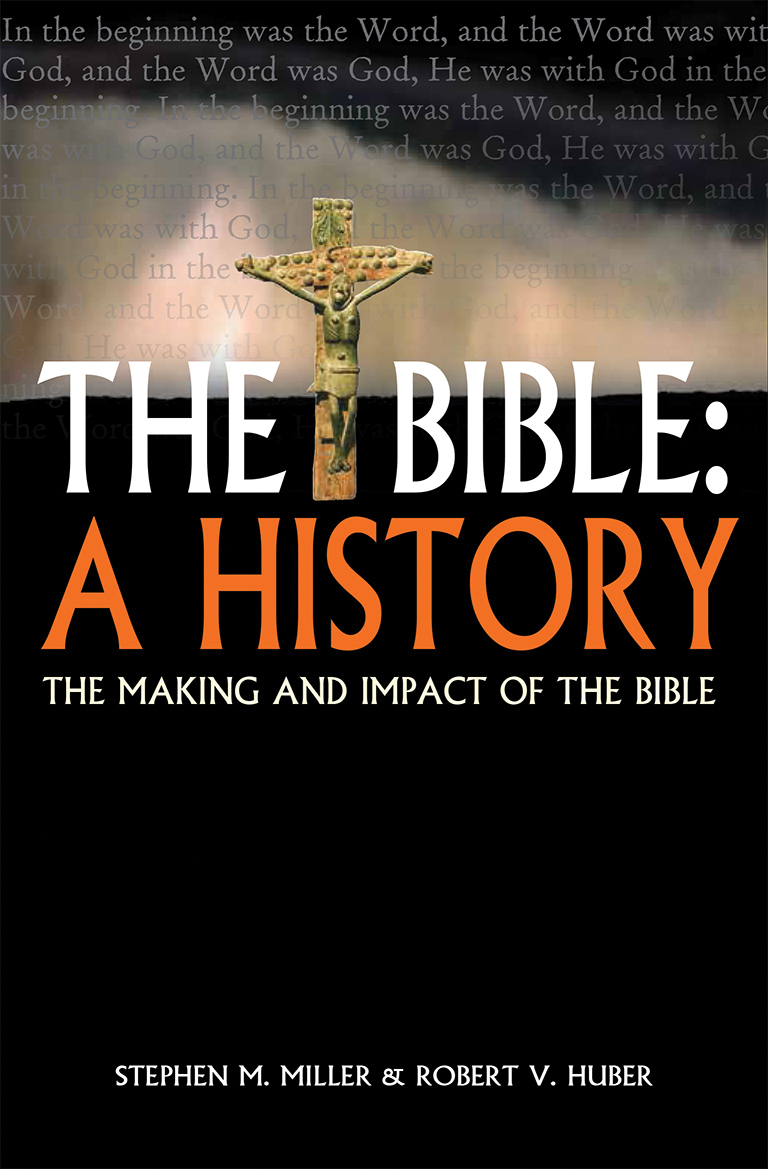 The history of the development and use of the Bible, now in a text only edition.

The Bible has had a profound influence on the diverse cultures of the whole world. The Bible: A History tells the story of the Bible from its making to its emergence as the bet-selling book in history. Who wrote the different books in the Bible? How were they written down? When were they first collected together as the Old and New Testaments? Who first translated the Bible? How many languages is it available in today?

The Bible: A History is full of information and insight, yet easy to read. Written in a lively and lucid style, the authors bring the story and the key people involved in it to life. It is ideal for anyone wanting to learn about one of the most extraordinary books in history.

"An invaluable source of very accessible information." --Christianity Magazine

"A wonderful history of the development and impact of the Bible." --The Bookseller


ISBN: 9780745970325
Pages: 464
Publication date: 11-27-2015
Format: Paperback
Imprint: Lion Adult

Buy Now: (800) 733-2607 or Order On-line
November's Featured Book (2016)
Interpreting Revelation and Other Apocalyptic Literature: An Exegetical Handbook

by C. Marvin Pate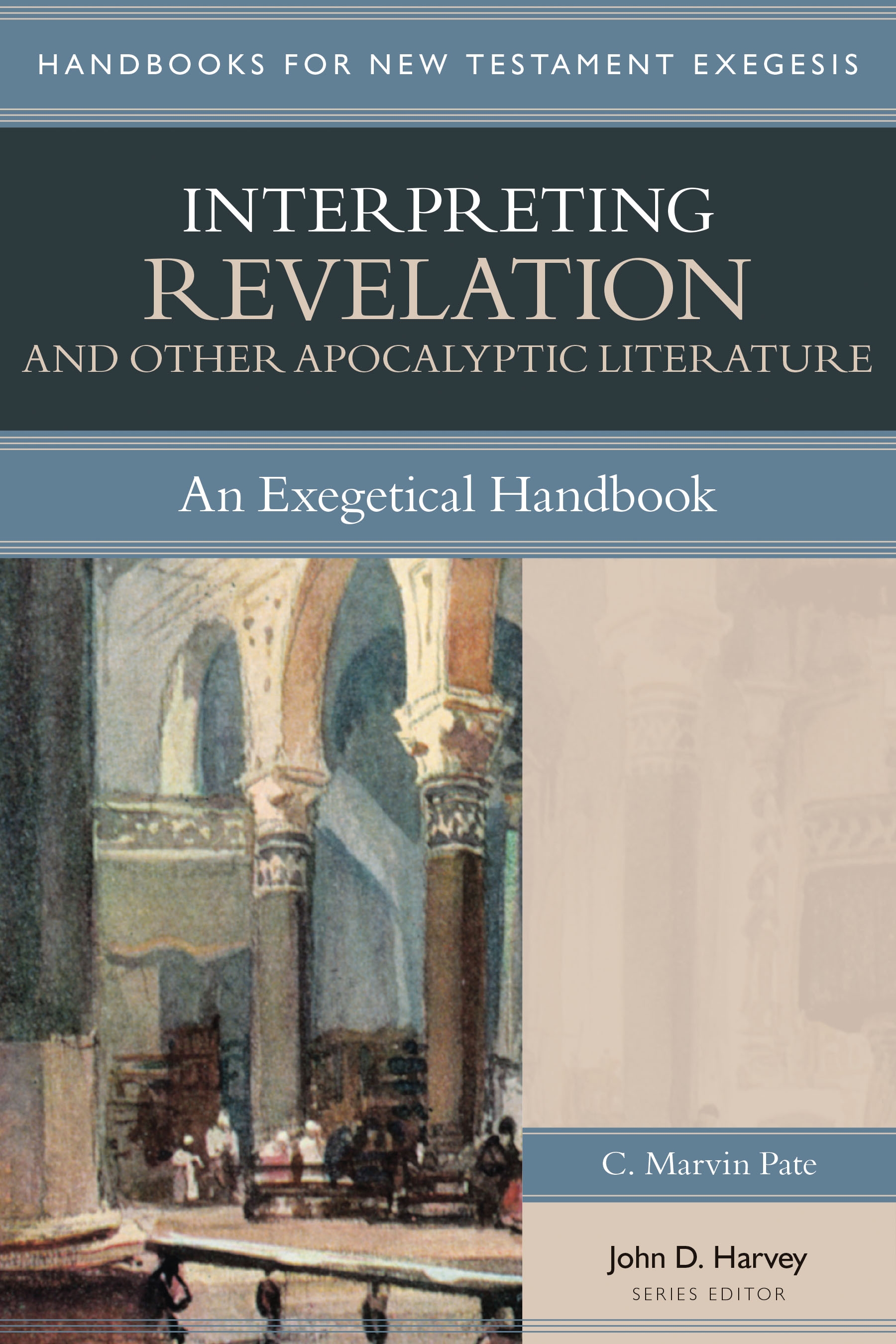 With historic events seeming to burgeon with signs of the last days, the study of apocalyptic literature--that which is concerned with the end of history as we know it and the coming kingdom of God--has become increasingly relevant. C. Marvin Pate provides a guide to the distinctive content, form, and function of apocalyptic books for those who are interested in exegesis of biblical apocalyptic materials and related literature outside of the Bible.
Pate considers the background of Old Testament apocalyptic literature, such as Daniel, demonstrating its foundational role for properly understanding the New Testament discussions. He also elucidates the tie that binds all apocalyptic writing together--the coming restoration of Israel--before delving into his main emphasis on Revelation and other New Testament writings. Key principles of interpretation specific to this genre are provided for the reader, as well as steps to communicate the theological messages of biblical apocalyptic literature to a modern audience often anxious about the implications of the end times. Beyond a basic grounding in the field, Pate's in-depth explanations also include new insights into the texts, such as viewing the Roman triumphal entry as the key background to the book of Revelation.
Designed for pastors, students, and informed laity, Interpreting Revelation and Other Apocalyptic Literature ensures that readers will gain a foundational understanding of the material, thereby sidestepping the pitfalls of interpreting this literature by the standards of other biblical genres or avoiding the genre altogether due to its complexity.
ISBN: 9780825443640
Pages: 240
Publication date: 11-27-2016
Format: Paperback
Imprint: Kregel Academic

Buy Now: (800) 733-2607 or Order On-line
Reordering the Trinity: Six Movements of God in the New Testament
by Rodrick K. Durst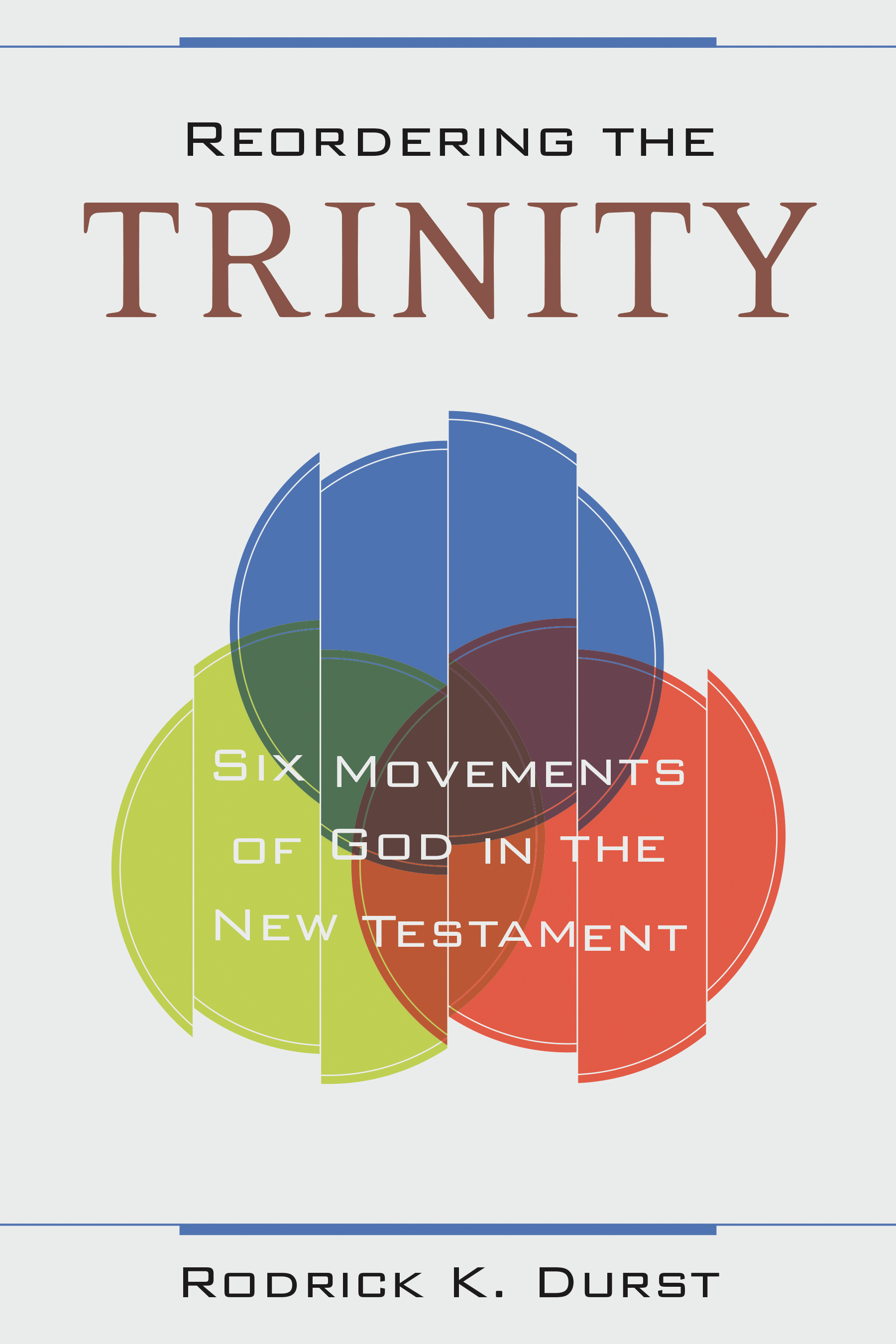 The New Testament writers present the Trinity in surprising ways, which impact our understanding of God and the mission of the church

We're used to hearing the traditional order of the Trinity, usually used in baptisms: Father, Son, and Holy Spirit. But why does the apostle Paul end his letter to the Corinthians with a benediction naming the triune God in a different order: Son, Father, Spirit? In fact, there are six possible arrangements for naming the Trinity, each of which is used numerous times in the New Testament.

Analyzing the seventy-five New Testament references to the persons of the Godhead, theologian Rodrick Durst demonstrates that the ways the early church thought and talked about the Trinity had a great deal of richness and diversity that has since been lost. From the context of these passages Durst concludes that each order of the three names corresponds to a particular purpose or movement of God that the New Testament author is invoking: mission, salvation, witness to Christ, sanctification, spiritual formation, and Church unity. These six Trinitarian orders reveal God??'s calling to join Him in six different works.

Durst guides the reader through the significance of each formulation and how it can powerfully shape the twenty-first-century church and believer's?? formation, worship, witness, and work.
ISBN: 9780825443787
Pages: 384
Publication date: 10-27-2015
Format: Paperback
Imprint: Kregel Academic
Buy Now: (800) 733-2607 or Order On-line
August's Featured Book (2016)
A Commentary on Judges and Ruth
by Richard A. Taylor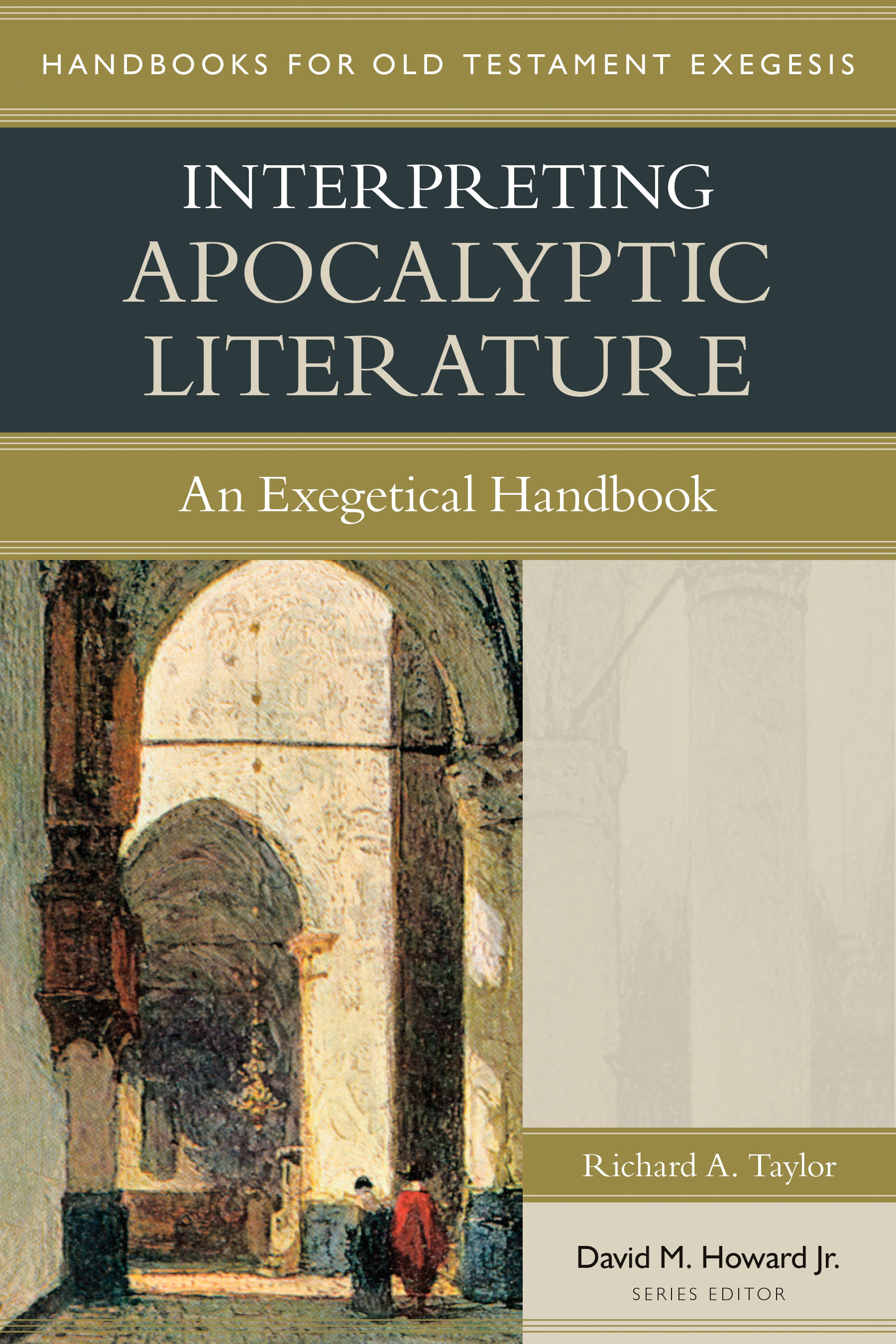 "An appreciation for the rich diversity of literary genres in Scripture is one of the positive features of evangelical scholarship in recent decades."--David M. Howard Jr., series editor

At one time, Old Testament apocalyptic literature was relegated to the more obscure reaches of biblical scholarship, acceptable to occasionally refer to, but too thorny to delve into deeply. However, in recent decades it has moved to the forefront of research. The rich veins of insight to be mined in the book of Daniel and other apocalyptic texts are being rediscovered. Richard A. Taylor has crafted a handbook to explore those riches and uncover a way to understand apocalyptic literature more fully.
Taylor begins with a helpful introduction to the genre; surveys the purpose, message, and primary themes of Old Testament apocalyptic literature; and then discusses critical questions and key works for further study. He also provides guidelines for interpreting apocalyptic texts, followed by Old Testament passages that serve to illustrate those guidelines.
While primarily written for pastors and graduate students, Interpreting Apocalyptic Literature is nonetheless accessible to those who simply want to study the texts more deeply than previously possible.
ISBN: 9780825427619
Pages: 208
Publication date: 5-27-2016
Format: Paperback
Imprint: Kregel Academic
Buy Now: (800) 733-2607 or Order On-line
September's Featured Book (2016)

A Commentary on Judges and Ruth
by Robert B. Chisholm Jr.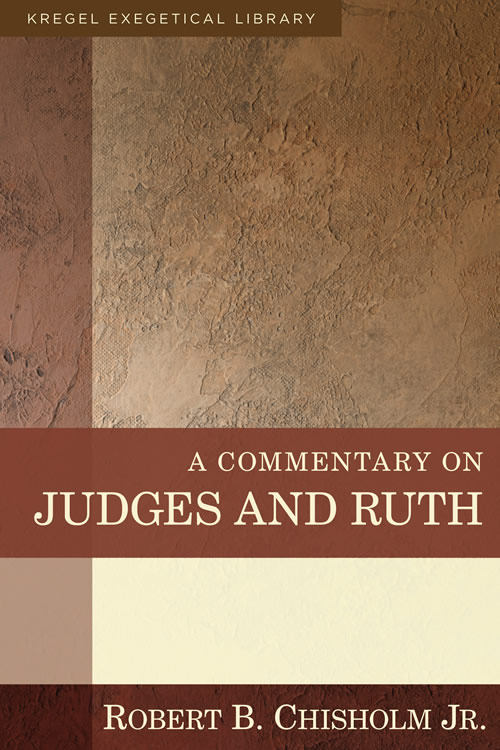 A thorough exegetical and homiletical analysis of each passage of Judges and Ruth

This definitive commentary sheds exegetical and theological light on the books of Judges and Ruth for contemporary preachers and students of Scripture. Listening closely to the text while interacting with the best of scholarship, Chisholm shows what the text meant for ancient Israel and what it means for us today. In addition to its perceptive comments on the biblical text, it examines a host of themes such as covenants and the sovereignty of God in Judges, and providence, redemption, lovingkindness, and Christological typology in Ruth.

In his introduction to Judges, Chisholm asks and answers some difficult questions: What is the point of Judges? What role did individual judges play? What part did female characters play? Did Judges have a political agenda?

Chisholm offers astute guidance to preachers and teachers wanting to do a series on Judges or Ruth by providing insightful exegetical and theological commentary. He offers homiletical trajectories for each passage to show how historical narrative can be presented in the pulpit and classroom.


ISBN: 9780825425561
Pages: 704
Publication date: 11-14-2013
Format: Hardback
Imprint: Kregel Academic

Buy Now: (800) 733-2607 or Order On-line

Robert B. Chisholm Jr. introducing the book on this Corresponding Video


July's Featured Book (2016)
The Grand Canyon, Monument to An Ancient
by Carol Hill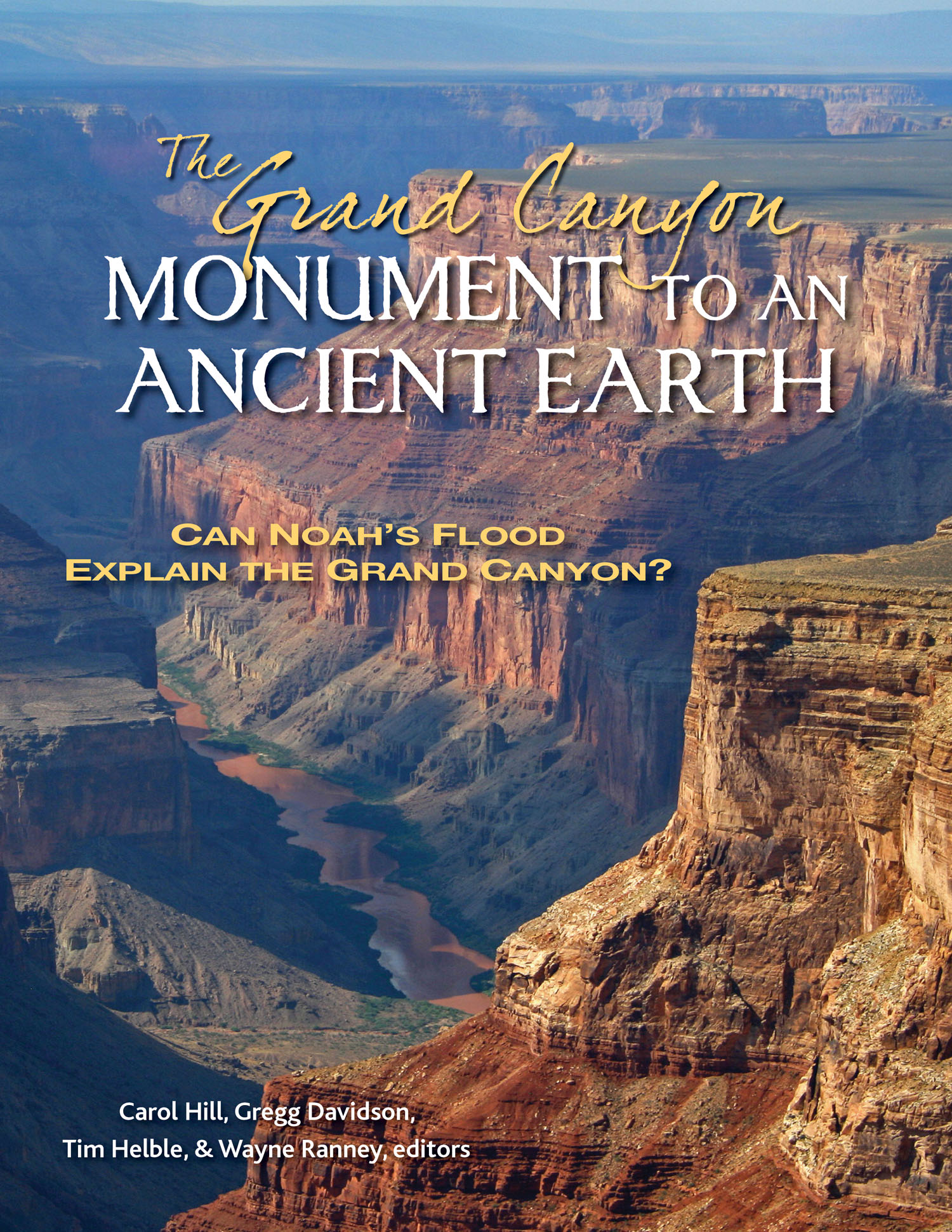 A full-color, Bible-friendly challenge to young earth creationism

Young Earth advocates often use the Grand Canyon as a showcase to argue not only that the thick fossil-bearing layers were laid down in a single catastrophic flood, but that the Bible requires this to be true. In The Grand Canyon, eleven authors and editors—all scientists and apologists—address both the biblical and scientific claims that Noah's flood can account for the Earth's fossil-rich layers. Like many in the scientific community, they find these assumptions to be riddled with factual errors.

This visually stunning book is written primarily for non-scientist Christians who have a desire to clearly understand the arguments and evidence in favor of both young- and old-Earth models, to find answers to those who make the Grand Canyon's majesty the centerpiece of their arguments, or to improve their ministry to scientifically literate believers and seekers.

Readers will learn that Young Earth interpretations of Genesis are not necessarily true to the original Hebrew meaning. They will come away with an appreciation for why the vast majority of Christian geologists acknowledge an ancient Earth and why modern science is not antithetical to faith, but rather supports it. Readers will find that the Grand Canyon has a much grander history—in keeping with its Creator—than the brief period of compressed creation posited by flood geologists.


ISBN: 9780825444210
Pages: 240
Publication date: 4-27-2016
Format: Hardback
Imprint: Kregel Publications

Buy Now: (800) 733-2607 or Order on line



June's Featured Book (2016)

40 Questions about Interpreting the Bible

by Robert L. Plummer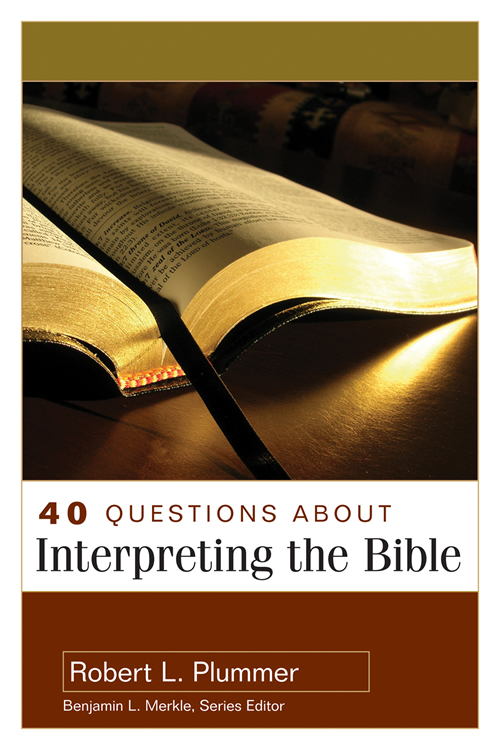 The second in the series organized around FAQs, 40 Questions about Interpreting the Bible tackles the major questions that students, pastors and professors ask about reading and understanding the Bible.

The book is divided into into four parts: getting started, approaching the bible generally, approaching specific texts, and issues in recent discussion. This accessible format allows teachers to utilize this book as a textbook and the curious student to understand the issues which are most pertinent to their study. 40 Questions About Interpreting the Bible will be essential reading for the student seeking to advance in biblical studies and for the pastor looking to teach the Bible with confidence.



ISBN: 9780825434983
Pages: 352
Publication: 4-22-2010
Imprint: Kregel Academic
Buy Now: (800) 733-2607 or Order on Line

Robert L. Pummer's Video Introducing 40 Questions about Interpreting the Bible



May's Featured Book (2016)

Invitation to Church History, 2 Volume
by John D. Hannah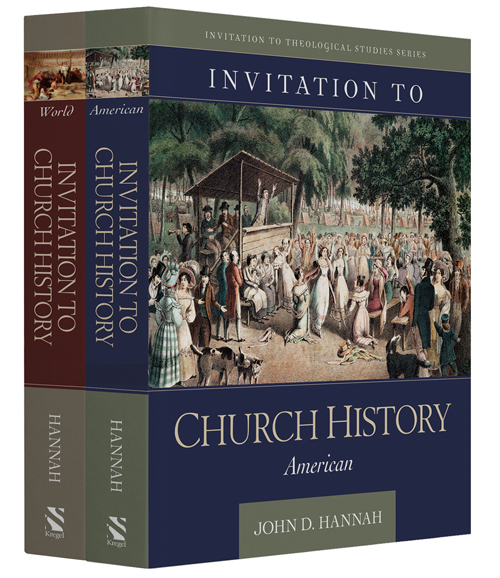 A two-volume introductory survey of church history from its origins to the present.
Designed for an educated lay audience and students in introductory college and seminary church history courses, these visually stunning textbooks are carefully written for first-time learners in the subject areas. Invitation to Church History: World walks readers through the story of God??s people from Christ to the contemporary church around the world. Invitation to Church History: American chronicles American church history from the pilgrims to contemporary denominations in the United States.
In these full-color textbooks, many features facilitate learning: photos make the material come alive for the reader; diagrams clarify and distill complex concepts and sets of information; and review materials aid the student in processing and retaining the concepts in each chapter.
Readers will gain a clear understanding of the meaning of the gospel, the wonder of divine redemption, and the majesty of God. The story of the church is presented as part of the redemptive history of God and His people. With a conservative, Christ-centered perspective, Hannah writes with fairness and generosity toward diverse views.


ISBN: 9780825443862
Pages: 1024
Publication Date: 4–27–2016
Imprint: Kregel Academic
Buy Now: (800) 733-2607 or Order on Line


April's Featured Book (2016)

A Commentary on the Psalms 3-Volume Set
by Allen P. Ross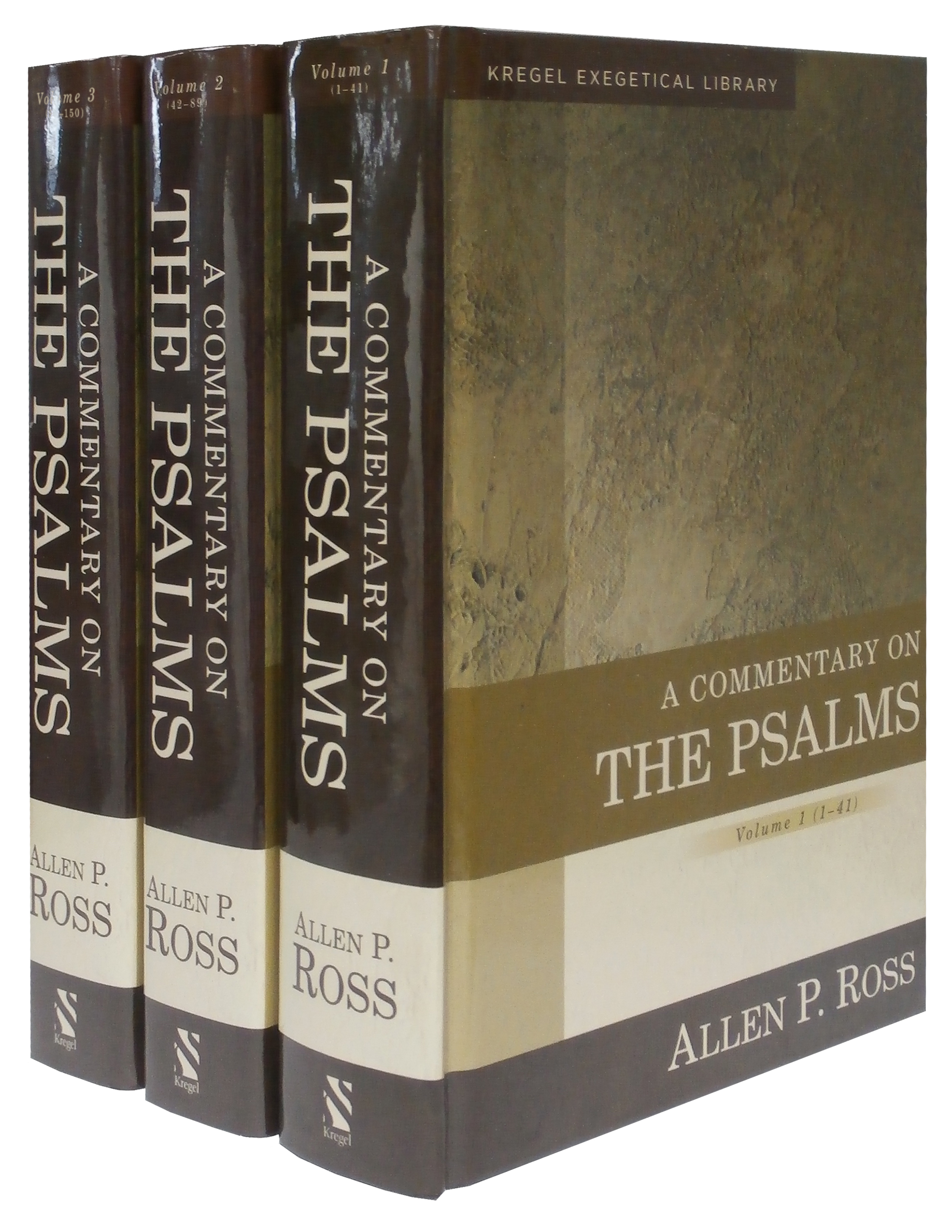 For thousands of years, the Book of Psalms has been one of God's people's richest resources for expression of worship and development of the spiritual life. At the same time it is one of the more complex and challenging sections of the Bible for expositors. Pastors, teachers, and all serious students of the Bible will find this commentary invaluable for developing their understanding of the Psalms and for improving their ability to expound it with precision and depth.
For each psalm, Dr. Allen Ross guides the reader through a detailed exegetical outline, proposes a homiletical outline, and offers a summary expository idea of the message of the whole psalm.
The commentary includes discussion throughout of three primary challenges to understanding the Psalms:
Textual issues: Every major textual difficulty is addressed in order to help the expositor understand the interpretive issues and make decisions when there are multiple available readings.
Poetic language: The Psalms are full of poetic imagery, devices and structures. Ross discusses this "language" of Hebrew poetry in its context with each psalm, specifying the precise devices being used and how they work in the psalm.
Grammar and syntax: The Psalms' Hebrew poses a challenge to many expositors, whether they are familiar with Hebrew or not. This commentary illuminates Hebrew constructions word meanings in a way that is helpful both to readers who are comfortable with Hebrew and those who are not.

ISBN: 9780825442322
Pages: 2736
Publication date: 4-27-2016
Imprint: Kregel Academic
Buy Now: (800) 733-2607 or Order Online
March's Featured Book (2016)

Shepherding God's Flock: Biblical Leadership in the New Testament and Beyond
by Benjamin L. Merkle and Thomas R. Schreiner, editors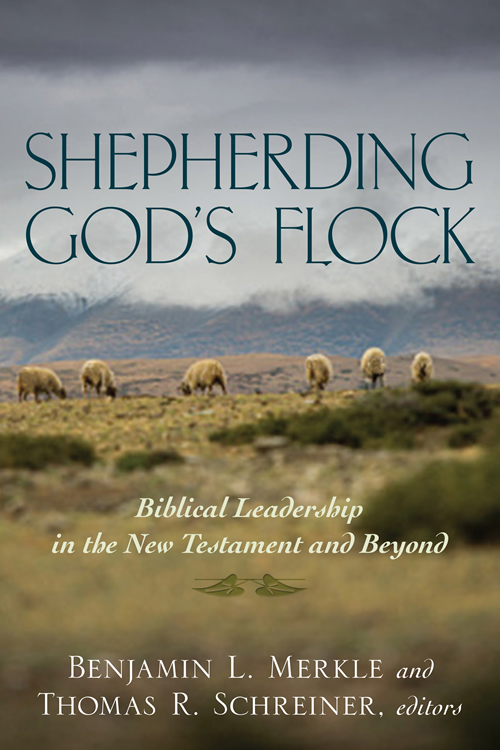 Pastors have been entrusted with leading the people of God. The shepherds of God??s flock must protect them from and guide them through the many dangers believers face. Although ultimately the Church is led by Christ, pastors are to provide godly examples of what it means to be a follower of the Lord.

Consequently, who leads the church, the type of authority they are given, how they relate to one another, to whom they are accountable, and how they are selected are of utmost importance to the life and health of God??s people. This book provides the biblical, historical, theological, and practical foundation of the crucial task of leading God??s people.





ISBN: 9780825442568
Pages: 320
Publication Date: 10-10-2014
Imprint: Kregel Ministry
Buy Now: (800) 733-2607 or Order Online



February's Featured Book (2016)

A Commentary on 1 & 2 Chronicles
A thorough exegetical analysis of each passage of 1 and 2 Chronicles
The trauma of the destruction of Jerusalem and the temple, the exile of thousands of Judea's citizens, and the subsequent return after seventy years to the homeland with the difficult task of starting the new covenant community virtually from scratch--all contributed to a reassessment of Israel's meaning and destiny. The chronicler-theologian thus composed his work not just as a history of his people from their ancient beginnings but as an interpreted history, one designed to offer hope to the beleaguered community as well as to issue warnings that should they fall back into the ways of their fathers they could expect the judgment of God to be repeated.
Eugene Merrill's work on 1 and 2 Chronicles promises to be a significant contribution to the academic dialogue on these important books. This volume is helpful for the scholar but accessible and useful for the pastor. Merrill provides an exegetical study of each passage in these books, examining a number of themes, especially drawing out three principal theological subjects: (1) David and his historical and eschatological reign; (2) the renewal of the everlasting covenant; and (3) the new temple as a symbol of a reconstituted people. Merrill offers astute guidance to preachers and teachers in his insightful doctrinal commentary on the text.
ISBN: 9780825425592
Pages: 640
Publication date: 11-27-2015
Price: $39.99
Imprint: Kregel Academic
Buy Now: (800) 733-2607 or Order Online




January's Featured Book (2016)
By the Waters of Babylon: Worship in a Post-Christian Culture
by Scott Aniol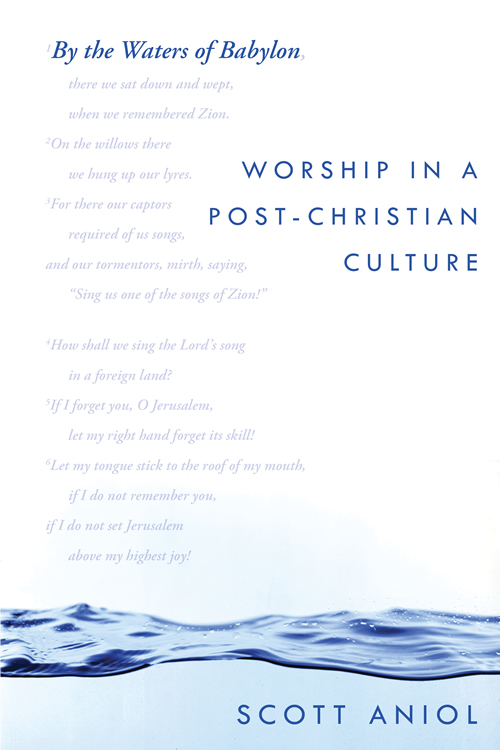 A guide to biblically shaped worship, which has the greatest missional impact in a post-Christian culture
By the Waters of Babylon examines a relationship between worship, culture, and evangelism that is centered in a desire for biblical fidelity rather than cultural relevance. Imagine how the Hebrews felt during their years of captivity in Babylon. How could they sing the songs they once sang in the spender of Jerusalem now that they sat in exile? Christian worship in the West faces many of the same challenges as this tragic account of Israel's captivity. By all accounts Christendom is dead, and unbiblical beliefs have progressively permeated Western thought, expectations, and culture.

So how should churches respond to this seismic shift in their relationship with an increasingly post-Christian culture while still following the biblical mandate to reach that culture with the gospel of Jesus Christ? By the Waters of Babylon will help Christians wrestle through this critical issue of the relationship between Christian worship and evangelistic witness, especially in the context of an increasingly hostile culture. The author demonstrates that biblically regulated, gospel-shaped corporate worship that communicates God's truth through appropriate cultural forms will have the most missional impact in a post-Christian context.


ISBN: 9780825443770
Pages: 216
Publication date: 5-27-2015

Price: $17.99
Imprint: Kregel Ministry
Buy Now: (800) 733-2607 or order online

December's Featured Book (2015)

Tough Questions about God and His Actions in the Old Testament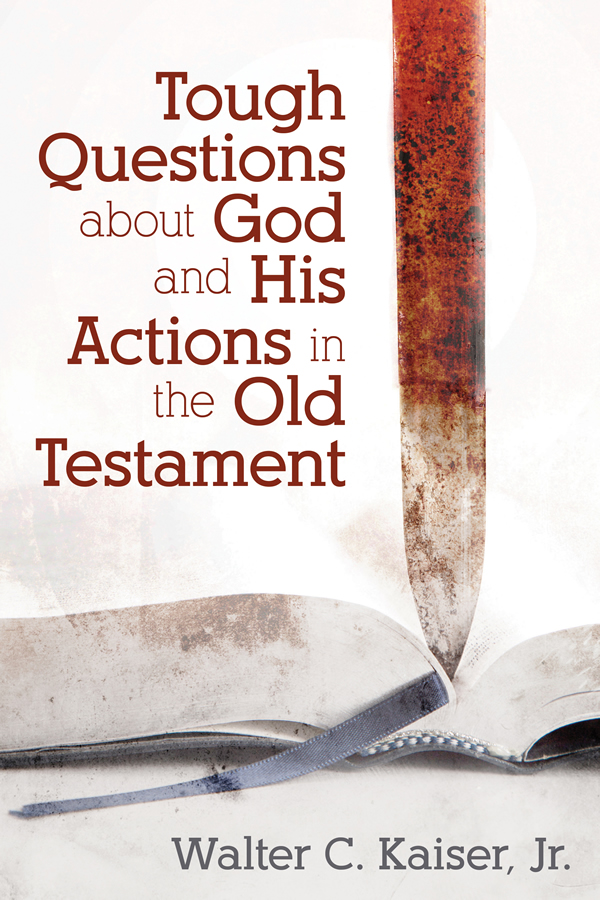 Practical, scriptural discussions of tough topics such as polygamy, genocide, and the role of women in the Old Testament.
The God of the Old Testament can seem very foreign to Christians. His actions appear to starkly contrast with the God of grace in the New Testament and with modern notions of justice and propriety.
In this short volume, Old Testament scholar Walter Kaiser devotes each chapter to a different difficult subject, including creation, the wrath of God, the genocide of the Canaanites, God??s knowledge of the future, polygamy, Satan, the view of women, and application of the Old Testament law. He addresses each topic in a practical, accessible tone, with pastoral insight and humor, consistently focusing on the Scriptures.


The reader will find that there are not two different gods in the Bible and that the Old Testament is not an antique artifact that should now be jettisoned from Christianity. The Old Testament and the God it depicts is One with the God and Father of our Lord Jesus Christ. His actions, when properly understood, are not at variance with the New Testament; rather, a view of the beautiful unity in the Bible as a whole will strengthen the church's faith and aid in Christian witness and apologetics.

ISBN: 9780825443763
Pages: 176
Publication date: 9-27-2015
Price: $16.99
Imprint: Kregel Publications
Buy Now: (800) 733-2607 or order online

November's Featured Book (2015)
Understanding Prophecy: A Biblical-Theological Approach

Alan S. Bandy & Benjamin L. Merkle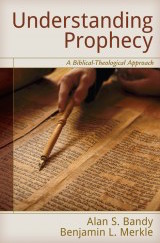 An authoritative guide to clearly understanding the place and meaning of prophecy in the Bible
For thoughtful readers who are curious about biblical prophecy, this book will help them learn the place of prophecy in the message of the Bible and clear up the confusion that often surrounds reading these texts.
Studying biblical prophecy is about much more than predicting end-times events. Rather, a proper approach to prophecy acknowledges that the threads of prophecy crisscross throughout Genesis to Revelation, forming the fabric of canonical Scripture. This is why having a good grasp of the prophetic genre is essential for understanding the message of the entire Bible. Authors Alan Bandy and Benjamin Merkle not only offer thoughtful and careful explanations of individual biblical prophecies, but also give the reader the big picture of how all prophecy relates to and should be interpreted in light of Jesus Christ.
This book examines the nature, themes, purposes, and theology of biblical prophecy and provides a framework for how to interpret any passage in the context of the Bible as a whole.


ISBN: 9780825442711
Pages: 272
Publication date: 7-27-2015
Price: $21.99
Format: Paperback

Imprint: Kregel Academic
Buy Now: (800) 733-2607 or order online