BOOKS PUBLISHED by the CYBER-CENTER for BIBLICAL STUDIES


Let's Know the Bible Series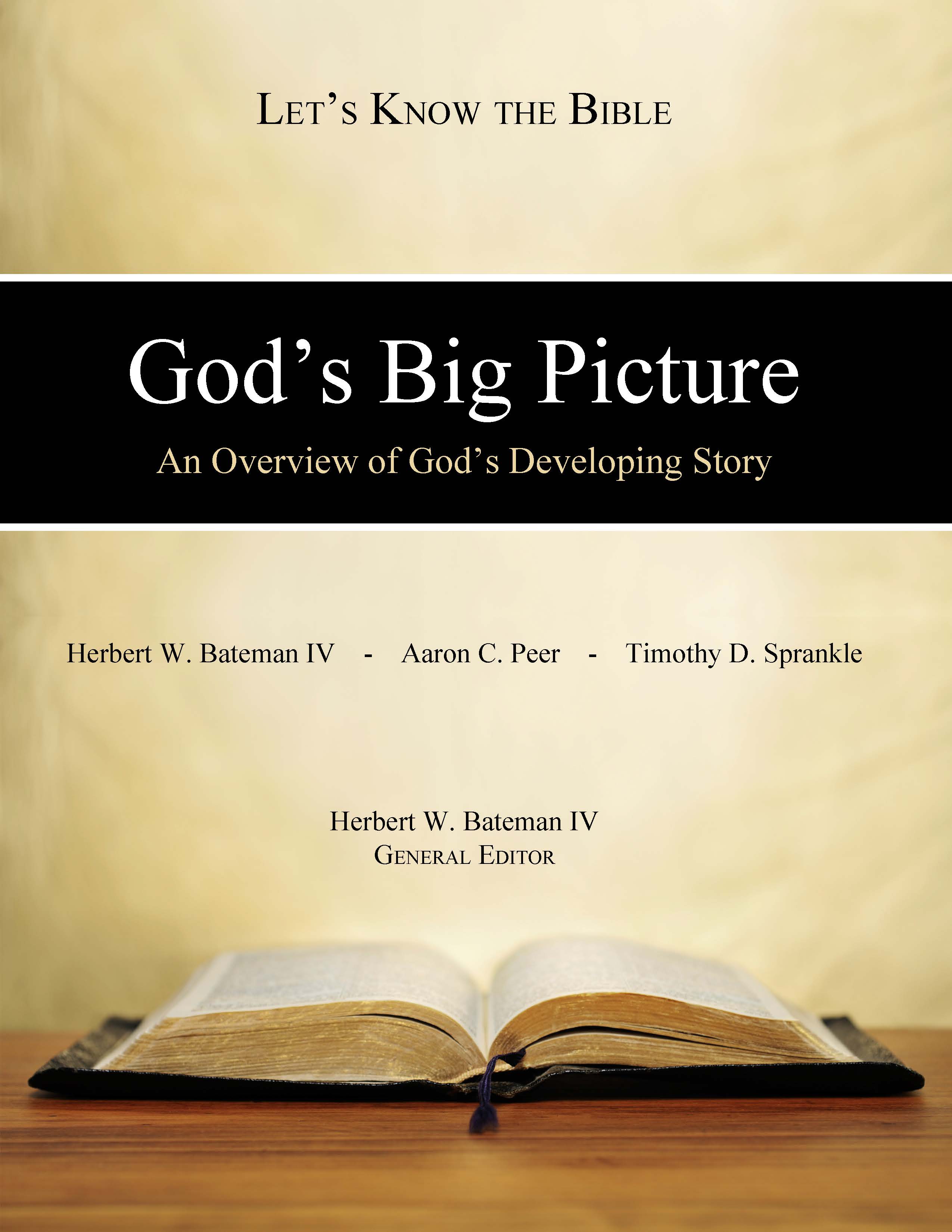 Herbert W. Bateman first traces God's plan that begins in Genesis and ends in Revelation. Timothy D. Sprankel then examines God's Past Story with an overview of Genesis and 1 & 2 Samuel. Bateman surveys God's current story in Matthew and Romans. Aaron C. Peer concludes the book with a look at God's future story as presented in Revelation.


God's Big Picture provides both notes and links to four corresponding videos from the 2014 Let's Know the Bible conference. Let's Know the Bible conferences exist to provide Bible teaching by leading Christian thinkers and local pastors for church leaders, churchgoers, and others so that people might learn more about God and the Bible and how to navigate everyday life more intentionally.

Buy on Amazon


eBooks for Translating the New Testament

Designed as a translational guide, these books isolate independent and dependent clauses, provide tips for translating New Testament letters, and share exegetical explanations to assist in the translation of biblical letters. Each book divides into three parts. First, an introduction prepares the reader for translating the letters. Second, letters are divided into manageable units of thought for translation purposes while providing contextual orientation for each unit. Finally, an answer key is provided with detailed exegetical explanations about each author's translations of the text.



Each book interacts with lexicons, grammars, and English translations in order to orient the translator to the challenges that come with translating New Testament letters. Yet the contextual orientation and clausal outlines enable the translator to trace the author's flow of thought in a manner that will be helpful for teaching and preaching purposes.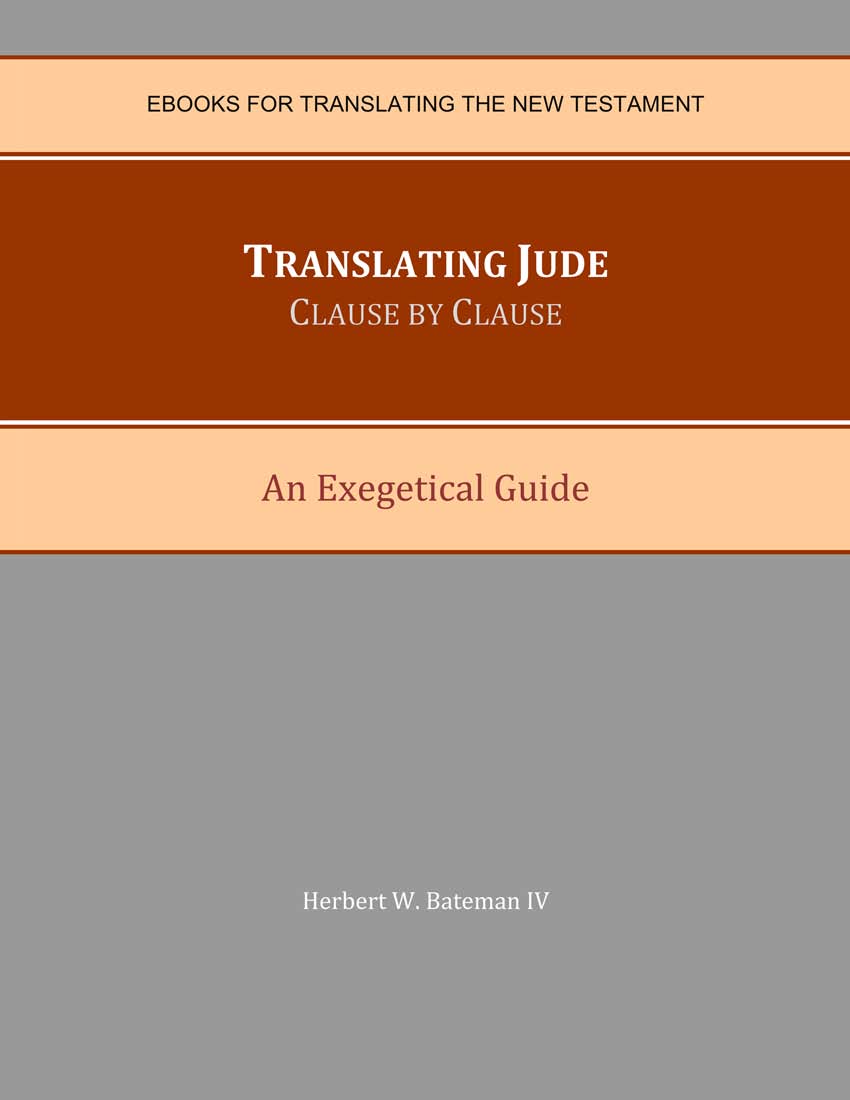 Current Volumes Available

Buy on Amazon
Translating 1 Timothy Clause by Clause
by Charles Martin (forthcoming 2017)
Buy on Amazon Translating 1 John Clause by Clause by Herbert W. Bateman and Aaron C. Peer (Video)

Buy on Amazon Translating 2 and 3 John Clause by Clause by Aaron C. Peer and Herbert W. Bateman IV (Video)

Buy on Amazon
Translating James Clause by Clause
by William Varner (forthcoming 2017)


Forthcoming Volumes (2018 – 2020)
Translating 1 Thessalonians Clause by Clause by William Varner
Translating 2 Peter Clause by Clause by Herbert W. Bateman IV
Translating Romans Clause by Clause by Will Johnson
Translating 1 Corinthians Clause by Clause by Michael Burer
Translating 2 Corinthians Clause by Clause by Michael Burer
Translating Hebrews Clause by Clause by Herbert W. Bateman IV